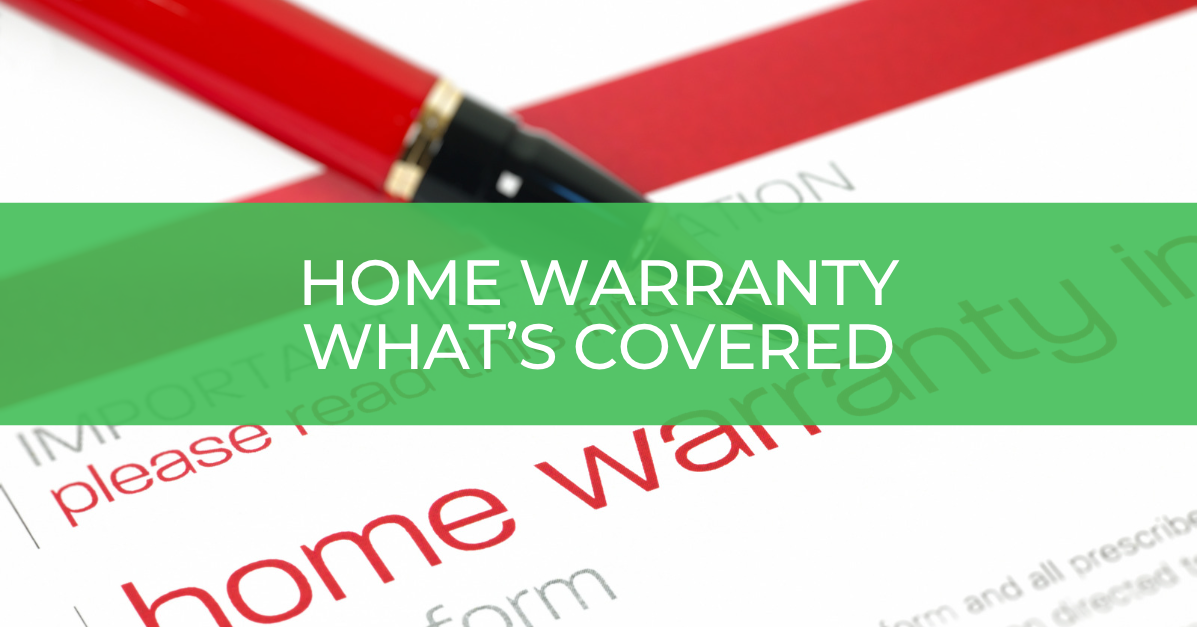 Home Warranty – What's covered
New homeowners usually get a home warranty. Often it's purchased by the seller, their gift to you in case something breaks. If the seller wasn't so generous, purchasing a home warranty can be a wise investment to insure against costly repairs.
What a home warranty typically covers:
Refrigerator
HVAC System
Washer
Dryer
Stove
Hot Water Heater
Garage Door Openers
As you can see from the list above, these are mostly large appliances or items that are not permanent fixtures to the house.  They are significant costs so warranties can be beneficial.
What's not covered?
The dwelling, other structures, personal property and liability are typically covered under a Homeowners Insurance policy (HOI).
"A standard homeowners insurance policy provides coverage to repair or replace your home and its contents in the event of damage. That usually includes damage resulting from fire, smoke, theft or vandalism, or damage caused by a weather event such as lightning, wind, or hail." (source: US News)
Things not covered by insurance include termites and insect damage, bird or rodent damage, rust, rot, mold, and general wear and tear.
Paying for home warranties and homeowners insurance
HOI is required by most lenders to have in place when you purchase the home.  Homeowners insurance policies have annual premiums that are automatically renewed. Many owners opt to have their policy paid through an escrow account as part of their mortgage payment.
Home Warranties are also annual policies that can be renewed. They are typically less expensive than homeowners insurance, ranging from $300-$700. The warranty can be paid by the seller or the buyer at closing when you purchase the house. Many times the buyer offers to include & pay for the warranty. After the first year, it is up to the homeowner whether to renew the policy.
If you have questions about a home warranty, contact your real estate agent for referrals or to negotiate whether to include one in your home purchase.
For questions about the loan process, how escrows work or to get pre-qualified to purchase a home, contact E5 Home Loans. Our online application process is easy, quick and we don't charge a  bunch of crazy fees.
Contact E5 Home Loans with questions or to see what loan products best fit your situation.