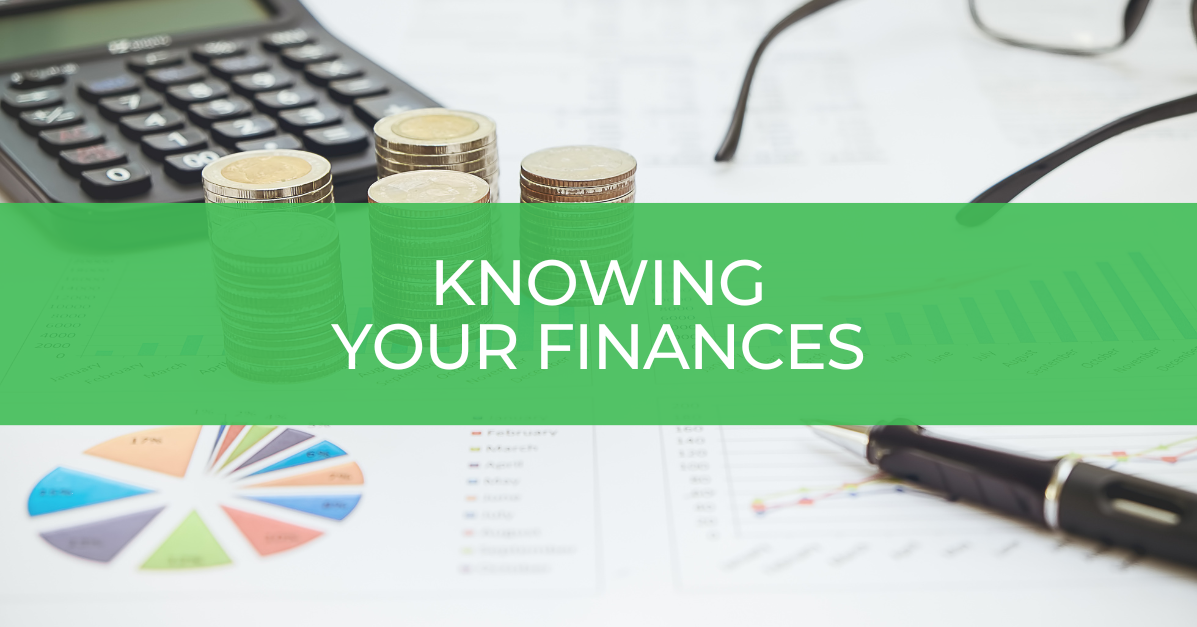 Knowing Your Finances Before Buying a Home
When preparing to buy a house, whether it is your first home or your tenth, it's crucial to know the current state of your finances. This includes setting your budget, making good credit decisions and getting prequalified for a mortgage.
Finance 101 – Set Your Budget
Figure out your finances and determine what you can comfortably afford each month.  Review your current finances by taking into account all your current expenses, including auto and student loans, credit card minimum payments, and other living expenses not associated with a home (groceries, health care, subscriptions, gas, etc…).
When creating your housing budget, include the mortgage payment, property taxes, homeowner's insurance, and mortgage insurance.  Also, keep in mind any homeowner's association (HOA) fees that you might have to pay.  Not all homes have homeowner's associations, so HOA fees do not apply to all properties. A recommended housing payment is 28-30% of your gross monthly income.
Many people forget to consider other costs associated with buying a home.  When you move, your utility payment may change depending on where you live and the size of your new home.  Your commute can also change raising or lowering your gas and car maintenance costs. You want to anticipate those changes and factor them into your budget.  Be sure to include possible upgrades, repairs and maintenance in your budget as well.
Before contacting a lender for prequalification, consider the following to make the process as smooth as possible:
Save money
The lender needs to see that you have money in your account(s) and a record of saving money.  Even if you are planning on using a loan program with no down payment, lenders sometimes require that you have reserves in the bank in case of an emergency.  Money for a down payment needs to be seasoned – in an account for at least the most recent 60 days, or sourced – specific documentation showing where the money came from.  Gifts are allowed for down payments and closing costs, but they will not count as reserves.   Cash and most loans are not allowed to be used for down payments and reserves.   These restrictions should be discussed with your lender if they apply to your situation.
Have a good work or income history
Borrowers need to have a record of stable employment or income. A lender must be able to prove that you have a steady source of income to pay for the loan long term. Most lenders look for at least a two-year history, not necessarily with the same company. Exceptions exist for former students who received specific training or education for a new job with less than two years of history. For those who are part-time, self-employed, paid commission, or receive overtime or bonus income, there are firm restrictions for using this type of income. It's important to discuss these situations with your lender if you are factoring this income into your budget. All income must have a provable or reasonable expectation to continue for at least three years after a loan closes.
Know your credit history
If you don't know your exact credit score, it helps to have an idea of the range. The number one thing that hinders prequalification for a mortgage is a bad credit score.  If you are thinking of purchasing a house, find out your credit score and if there are any immediate actions you can take to improve it. Ways to improve credit include removing erroneous information or paying down balances on credit cards.  Also be prepared to furnish documentation for former bad debts, bankruptcies, short sales, foreclosures, judgments, etc.  The lender may ask for a written explanation of what led to the former issues on your credit report.
If you have any questions about reviewing your finances or are curious to see what you could qualify to borrow, contact E5 Home Loans. Even if you already have a quote or prequalification, reach out to us for a Second Opinion. E5 Home Loans shops for the best products across many lenders and we don't charge a bunch of crazy fees.