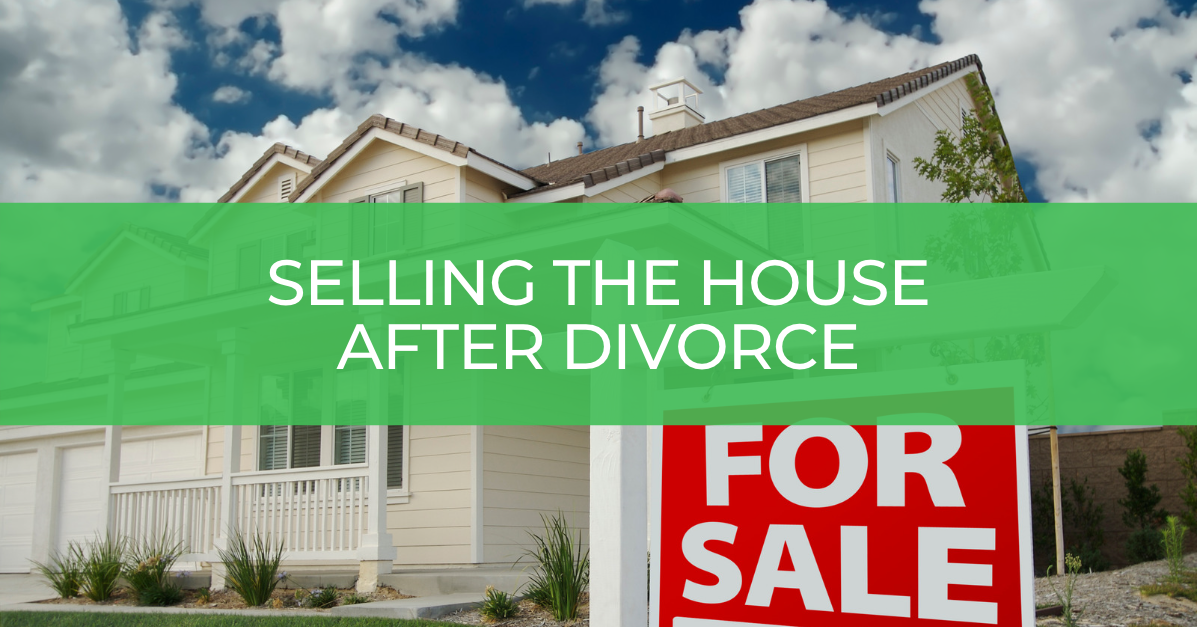 Divorce housing scenarios – Selling the marital home and buying a new home
Part 3 of the E5's Divorce Mortgage Guidance series covers selling the marital home and finding a new home. Selling the old home is the most common outcome and can also be the easiest solution. In this case, the next decision is to rent or buy a new house.
Selling the house and splitting the proceeds
This is the easiest solution, as the market determines the value. In a community property state, those equity proceeds are distributed 50/50. The value is determined by what a buyer is willing to pay. Keep in mind, there will be realtor and title fees to deduct from the proceeds, in addition to the outstanding mortgage balance.
Things to consider when selling:
Be crystal clear on who gets what before the sale
If the home needs repairs or updates in order to sell, agree on what is to be done, determine who will front the cost and track them diligently
Before listing, agree on a price you're both willing to accept and not accept
Accepting an offer – be ready to compromise
Communicate with professionals – Lean on your realtor, lawyer or mediator for advice, as they do this everyday and can be emotionally impartial
Renting
Renting for the long-term or short-term is common after separation. In some cases, it's a temporary solution while assets are being divided and the divorce decree is being finalized. It may also be a longer solution if there is not enough qualifying income or down payment funds available. Non-working spouses may not receive spousal maintenance for long enough to have it as qualifying income, or the spouse paying the maintenance could encounter debt-to-income challenges.
No matter the situation, keep in mind that paying bills and rent on time is vital to maintaining good credit and has a tremendous impact if you do apply for a home loan. Read more on how credit impacts your mortgage.
Buying a new home
Congrats, you're in the market for a new home. Assuming the marital house was sold and the equity proceeds were split, those proceeds count towards qualifying funds for a down payment. The next critical piece is qualifying income and debt-to-income ratios. E5 has resources available to guide you through understanding these pieces.
Things to consider when buying:
If you're looking to purchase prior to a finalized divorce decree, your future ex may need to sign a quitclaim deed or interspousal transfer deed. This states the ex-spouse relinquishes any claim to the property.
Some states require court approval to buy a new home during a divorce. Ask your lawyer whether you need court approval. Do NOT just do it, even if you are paying cash.
Loan approval – even if your finances are strong and have agreements in principle for marital finance commitments, you may not receive loan approval. Underwriting often requires a signed divorce decree to waive joint liabilities or count spousal maintenance.
One of the most complicated aspects of buying a new home post-divorce is figuring out what counts as qualifying income. Check out part 4 of E5's Divorce Mortgage Guidance series as we review what goes into calculating qualifying income for a mortgage.
If you have any questions regarding your housing scenario during a separation or divorce, consult a lawyer for any legal advice. You should also speak to a loan officer (LO). E5 Home Loans has LOs trained in Divorce Mortgage Guidance. Plus, E5 shops the best loan products for your situation across many lenders and we don't charge a bunch of crazy fees. Contact us today.
E5 Home Loans Divorce Mortgage Guidance Series
Part 1 – Divorce – Where Will You Live?
Part 2 – Divorce Housing Scenarios – Retaining the Marital Home
Part 4 – Divorce and Qualifying Income for a New Mortgage