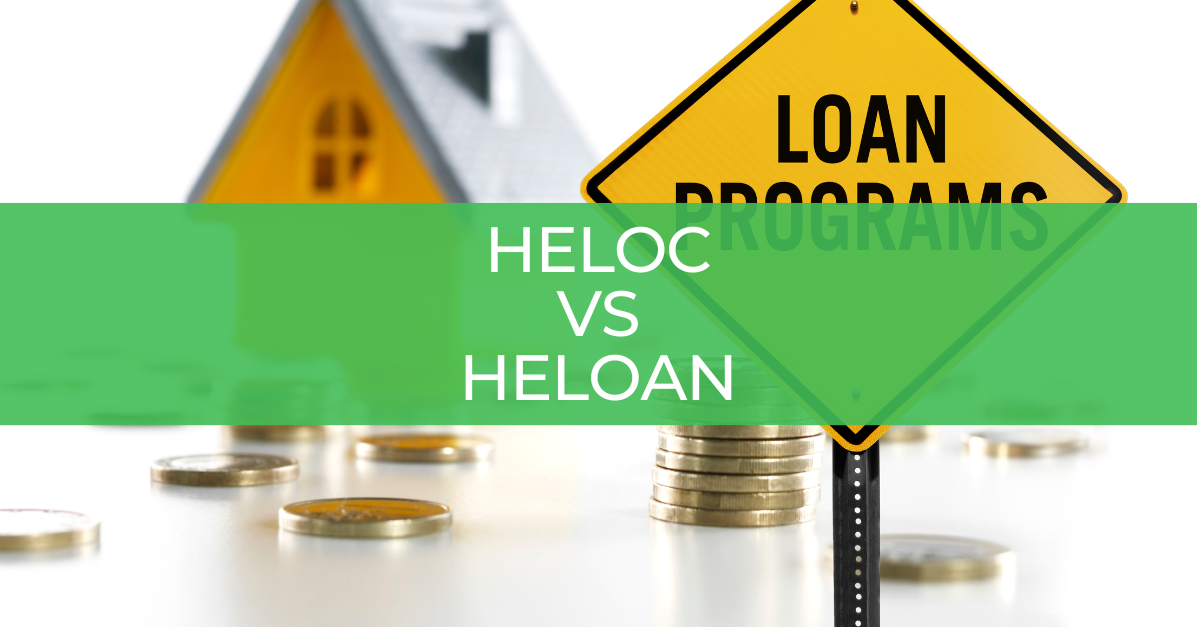 The Difference Between a HELOAN and a HELOC
A "HELOAN" is not a widely recognized financial term. It may be a combination or abbreviation of two related terms: "HELOC" and "Home Loan." In this article, we explain both of these terms and the differences:
HELOC (Home Equity Line of Credit)

As explained in our previous post, a Home Equity Line of Credit (HELOC) is a revolving line of credit. HELOCs allow homeowners to borrow money using their home's equity as collateral. It's a flexible way to access funds as needed during a draw period and then repay the borrowed amount during a repayment period. HELOCs typically have variable interest rates.

Home Loan (Mortgage)

A home loan, commonly referred to as a mortgage, is a loan used to purchase or refinance a home. It's a long-term loan secured by the property itself. Home loans can have variable interest rates, but most commonly have fixed interest rates for the loan term. Borrowers typically use mortgages to finance a home purchase or refinance an existing mortgage.
The term "HELOAN" likely refers to a financial product combining elements of both a HELOC and a home loan. HELOANs allow owners to access their home's equity for various purposes while maintaining their primary mortgage. For example, the term and amount of the loan might resemble a HELOC, but with a fixed rate, rather than a variable rate.  The specific details and features of such a product depend on the lender offering it, as it may not be a standardized or widely recognized term in the financial industry.
If you encounter the term "HELOAN", it's important to know the context or the financial institution. Contact that institution or review their documentation to understand the exact terms and conditions associated with the product. Always make sure you have a clear understanding of any financial product before proceeding.
E5 Home Loans' experienced loan officers guide borrowers through the process of finding the best loan product. Contact E5 Home Loans for any questions or to see if you qualify for a HELOC or conventional loan. We do loans fast while providing 5-star service and without charging a bunch of crazy lender fees.