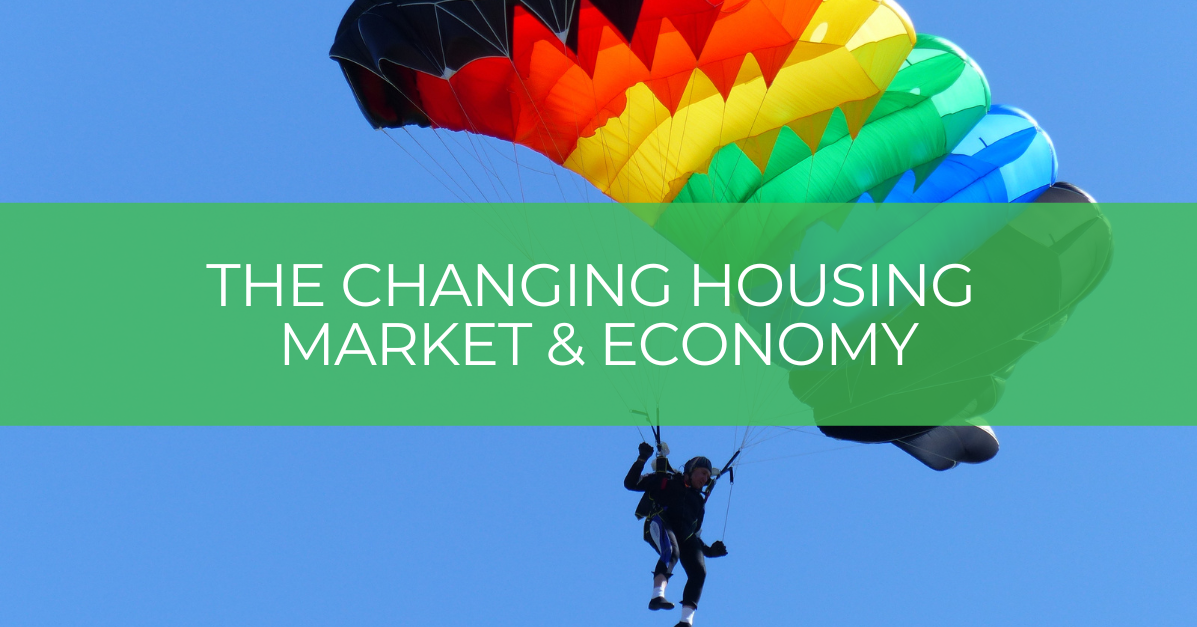 The Changing Housing Market & Economy
It's an interesting time to be in the real estate & finance business. You know, "interesting" as the word you use to be polite. Wink, wink.  Where the market is today in relation to housing supply and demand, as well as where interest rates are isn't an abnormal situation. It just feels shockingly different today.
I heard a real estate agent compare the changing conditions to skydiving.  Those changing conditions refer to Phoenix's housing inventory increasing 174% in 7 weeks for houses listed between $400,000 – $1,500,000. Plus, interest rates rose more than 2% in the first 4 months of 2022.
Back to skydiving
When you first jump out of a plane, there's the rush of earth hurtling toward you and the wind hitting your face and rattling your ears. That's the housing frenzy we've been in that had 3% interest rates, not enough houses, and huge demand.
Then you pull the rip cord and the parachute yanks you back slowing your fall.  But you're still falling. It's just more peaceful and quiet. You can enjoy the view.  Well, 10,000 homes on the market is still low, but that's the highest it's been in 2 years. Rates peaked over 5% just 4 years ago. It may feel very different because the change has occurred too quickly, but the sky is not falling.
Fundamentals
It's more important to get back to basics. Have an experienced lender that can shop to find the right loan with the most competitive rate. Listen to seasoned realtors that can guide you through the listing and buying process.  And ensure the people you're using to help you can communicate well, in a timely manner and have a history of 5-star service.
As always, E5 Home Loans is here to help with home financing. We have decades of experience; we don't charge a bunch of crazy fees; and we average 5-stars on our Google reviews.