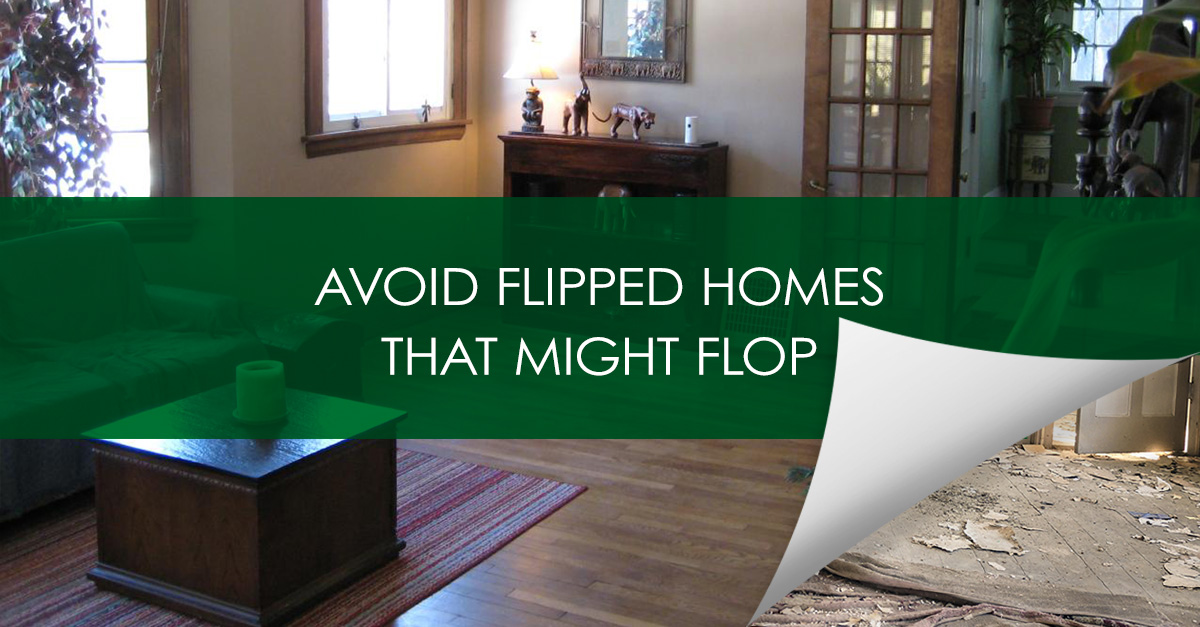 Should You Buy A Flipped House?
What Buyers Need to Know
Real-life stories about houses sold by so-called "flippers." They did a major remodel. Load-bearing walls were removed to open up the floor plan. The kitchen was redone, too, which led to the relocation of a gas meter. Critical parts of the work did not meet building code requirements. None of it was done with a permit.
Another story involves a flipped home with three bathrooms redone with beautiful tile work. Within a year, tiles started peeling off in two bathrooms because no shower pan liners were used. The owners had to put five years worth of savings into fixing the showers.
In a 1950s-era home in Mesa, buyers said much of the new plumbing installed by a flipper needed a redo. When that job started, they found the new electrical work didn't meet code either.
That's typical of what can happen when a home is flipped – sold for the second time in a year with some remodeling to make it more salable. Sometimes those homes are remodeled the right way and sometimes not.
Here are basics to remember when buying a flipped house.
1 | Ask about the history of the house.
A Realtor can tell you all about who owned it last and what was changed recently. You'll be provided with a property disclosure statement. Trusting that is OK, but verifying all of it is more important.
2 | Ask to see building permits for any large remodeling projects and have home and roofing inspections done.
Did someone change a carport into a garage or a patio or garage into a bedroom? Verify everything with the building department. If permits were pulled, were they pulled by a licensed contractor who is still in business? If permits were pulled by an individual, request a list of all subcontractors and material suppliers.
3 | Do lots of snooping yourself.
Look under sinks and out in the garage to check the plumbing. Look inside the electrical box. Ask what was done to plumbing and electrical systems. Open windows and cabinets; check inside closets.
4 | Put contingencies into the contract about any parts of the house that concern you.
Insist that the flipper fix or repair what doesn't suit you.
5 | Get all warranty information.
If new appliances and new air conditioners were installed, get manuals and warranty information to verify that all the new stuff is really new.
Error on the side of caution. If you have any questions, ask your realtor and/or loan officer. And when you ready to purchase, contact E5 Home Loans to get pre-qualified.