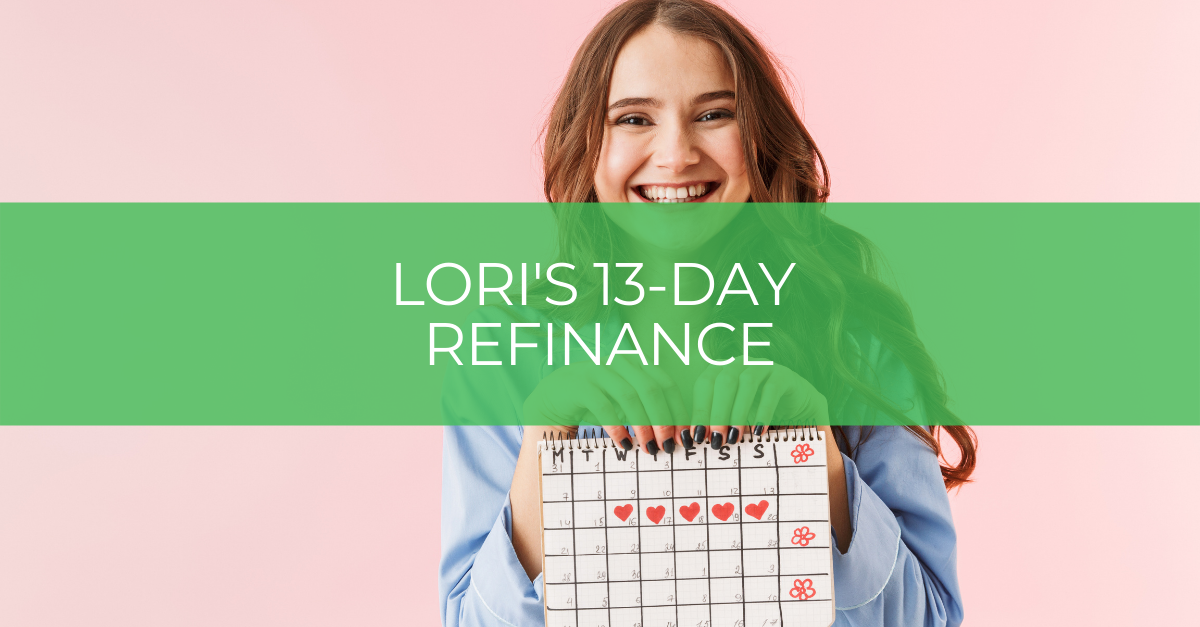 At E5 Home Loans, we pride ourselves on a faster, easier, and more affordable mortgage. That's what they call in the business "brand promises." Well, good news travels fast and because E5 delivers on these promises, we received a referral from a previously satisfied client.
That referral, Lori S., called us to refinance her current home on October 27, 2021. E5 completed Lori's loan in a total of 13 days from the day we sent Lori the application, to when her loan funded. That's fast! We're happy to do our part, but we also have fast partners and responsive clients.
For this rate & term refinance, Lori significantly lowered her payment and rate while paying NO origination fees or points. Easy and affordable.
To sum it up, take a look at what Lori wrote:
What a great experience we had with E5 Home Loans! Larry made our refi process easy, stress free and kept us up-to-date from beginning to end. And our loan closed in 13 days! Lower rate – lower payment – lower closing costs…That's what I'm talking about! Thanks Larry! We're extremely happy we were referred to you and we'll definitely refer others your way.

⭐⭐⭐⭐⭐
Lori, thank you so much for trusting us with your business and thank you for your kind words. It was our pleasure.
The 13-day Refinance Process